Knit Chart Symbols
In many patterns or charts in books we can see that symbols are used while describing a a stitch in the pattern.These symbols are in addition or sometimes used in place of words to denote to describe a stitch.
Members of the Craft Yarn Council have adopted the following standardized knit symbols. These are considered to be clear that can be read easily.
Each symbol represents a stitch as it looks on the right side of the work.
It is better to refer to the pattern key for additional symbol definitions.
readers will find it easier to read your chart if your symbols look like symbols they've seen before.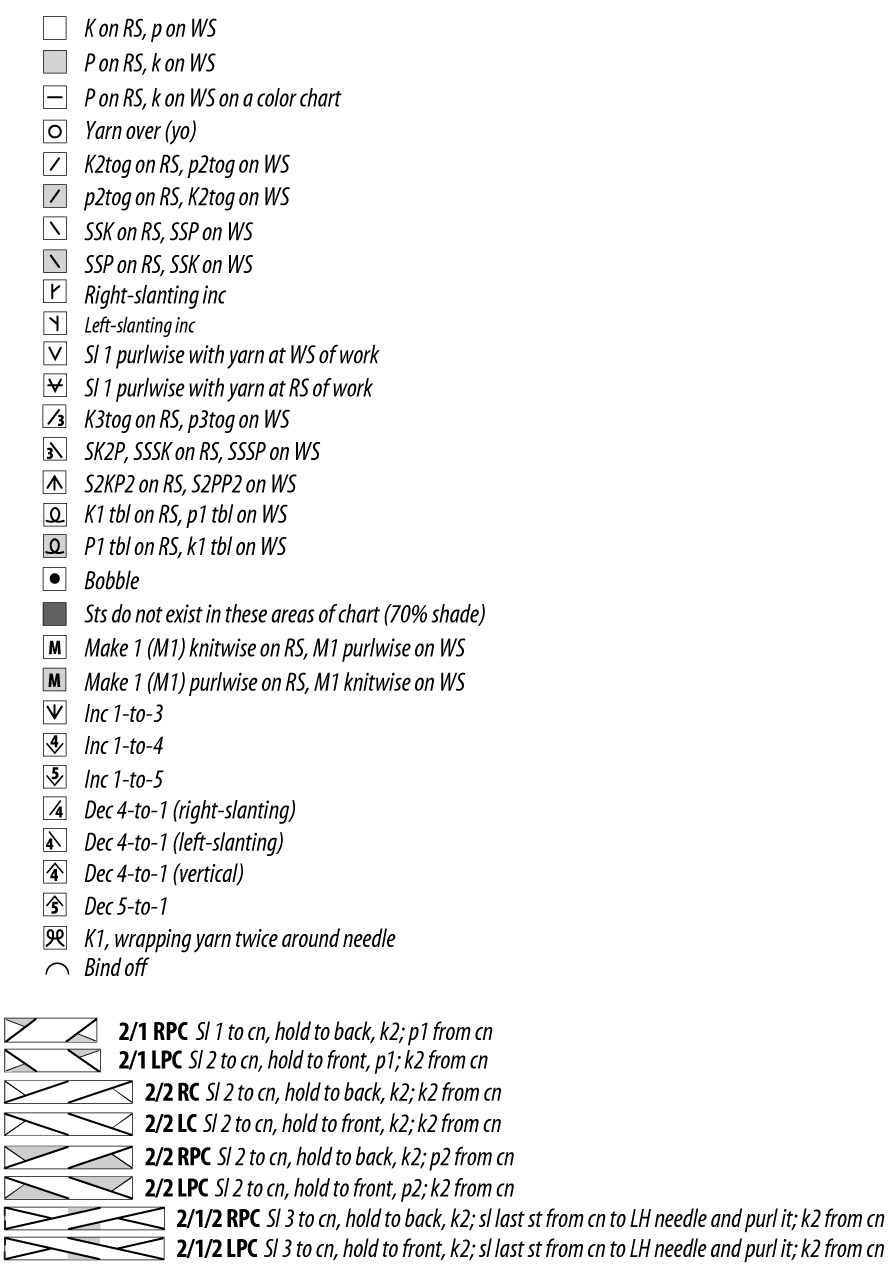 Source: from net